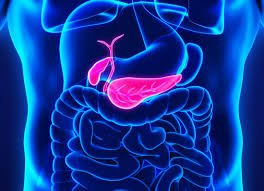 If you've suffered an abdominal cavity injury due to trauma, assault, sexual abuse, an auto accident, surgical error or medical negligence contact our injury attorneys right away. They offer free case reviews to victims of abdominal cavity injury and charge no fees unless they recover for you. The personal injury lawyers on our team are standing by waiting for your call or email. Once they determine the full dollar value of your claim based on the accident, establishing liability and details surrounding your accident they will deal with the insurance carriers so you do not have to. You can also listen to our injury podcast here.
Organs In The Abdominal Cavity
The abdominal cavity houses most of the bodies organs. Organs that, if injured due to a gunshot, assault, accident, fall, animal attack, drug overdose, surgical mistake or medical negligence, can cut a life short and or greatly diminish the quality of ones life. These organs are: stomach, spleen. liver, gallbladder, small intestine, pancreas, kidneys, adrenal glands and large intestine.
Abdominal Cavity Injuries & Cancer Claims
When discussing an injury to the abdomen trauma of some sort is often the culprit. However due to what organs reside in the abdomen many cancers can start in the abdomen, or begin elsewhere in the body, and metastasize into the organs in the abdominal cavity. These cancers can be stomach cancer, spleen cancer, bladder cancer, kidney cancer, intestinal cancer and adrenal cancer.
In addition to these cancers causing injury they can also be misdiagnosed or an accurate diagnosis is delayed. This makes a bad situation much worse and may justify a medical malpractice lawsuit.
Carcinogens & Abdominal Cavity Injuries
A carcinogen is any product, chemical, gas, element or medication that can cause cancer. They are rated from possible to suspected to known carcinogens. Things we see in our everyday lives that can induce cancer are cigarettes, Roundup weedkiller, Zantac, HIV & AIDS medications such as Truvada, weight loss drugs like Belviq, the bladder disease drug Elmiron and Allergan breast implants.
Benefits In Abdomen Injury Cases
Depending on the cause of injury, extent of injury and who is liable injury victims may get pain and suffering damages, lost wage compensation benefits, medical care, therapy related to injury and disability benefits while unable to work.
If someone died as a result of their abdominal cavity injuries their estate may be able to obtain death benefits, funeral benefits and survival benefits.
Contact Our Abdominal Cavity Injury Lawyers
Please contact our abdominal cavity injury attorneys for a free and comprehensive case analysis. They do not assess or charge any legal fees if they do not recover for you and your family.
No matter what state you were injured in our team of Pittsburgh Pennsylvania personal injury lawyers can help as they serve all 50 states, Puerto Rico and Washington D.C. including: Alabama, Alaska, Arizona, Arkansas, California, Colorado, Connecticut, Delaware, Florida, Georgia, Hawaii, Idaho, Illinois, Indiana, Iowa, Kansas, Kentucky, Louisiana, Maine, Maryland, Massachusetts, Michigan, Minnesota, Mississippi, Missouri, Montana, Nebraska, Nevada, New Hampshire, New Jersey, New Mexico, New York, North Carolina, North Dakota, Ohio, Oklahoma, Oregon, Pennsylvania, Puerto Rico, Rhode Island, South Carolina, South Dakota, Tennessee, Texas, Utah, Vermont, Virginia, Washington, Washington D.C., West Virginia, Wisconsin and Wyoming.