Child Molestation Injury Attorneys In Pennsylvania
Has your child been victimized by a sexual predator? Child sexual predators and pedophiles can be everyday people such as Catholic priests, pastors, ministers, sports coaches, musical teachers, martial arts instructors, teachers, professors, doctors and other healthcare professionals. If you suspect that your child has been the victim of child sexual abuse in the Philadelphia, Erie, Pittsburgh, Allentown or Harrisburg, PA areas contact our team of Allentown child sex abuse injury attorneys now. You can also listen to our injury podcast here. Our Allentown child sex abuse injury attorneys and Pittsburgh, Pennsylvania child injury attorneys are here to help you. They provide free case reviews and charge no fees if they do not recover for you and your child.
Serving the entire Commonwealth of Pennsylvania. This includes Allentown, Altoona, Bethlehem, Bethel Park, Easton, Philadelphia, Upper Darby, Lock Haven, Erie, Pittsburgh, York and Harrisburg, PA.
Criminal Charges & PA Child Sexual Abuse Injury Lawsuits
In Pennsylvania child molestation injury cases and child sex abuse plaintiff claims there can be a criminal element to the case. From a legal standpoint the Catholic priest, pastor, minister, coach, teacher or doctor that harmed your child may also have been arrested for the act of child molestation and child abuse. In other cases there is not a criminal arrest. While it can sometimes help to have the creep arrested and ultimately convicted it is not necessary legally. The criminal portion of the case and the civil lawsuit are independent of each other.
It is very uncommon to have criminal charges as part of the equation in child sex abuse cases involving Catholic priests, Christian pastors, Latter Day Saints priests, ministers, etc. This is because many Pennsylvania child sexual abuse injury victims make the mistake of only reporting the abuse to the church. Once reported the church scrambles to remove that priest and send him elsewhere in the state, somewhere else in the country or another country altogether. This is by no means just as Catholic priests, other religious figures and other assailants need to be held accountable for the harm they have done to you or your child. Our Allentown child sex abuse injury attorneys will do everything needed to get justice for your child.
Do Not Report You Child Sex Abuse Only The Church
In Pennsylvania, reporting child sexual abuse is important. It is imperative that the proper authorities, and not just the church, school, hospital system, etc. are made aware of the trauma you or your child endured. Having the strength to come forward will not only help you get the benefits you are entitled to but it may also help other victims to come forward. If you feel you have been sexually abused or sexually molested contact our Allentown child sexual abuse lawyers now.
Let Our Allentown Child Sex Abuse Injury Attorneys Help
By all means you can reach out to our Allentown child sex abuse injury attorneys for a free consult. Our Allentown child molestation injury attorneys and PA child accident lawyers have several decades combine experience handling child sex abuse injury claims. Do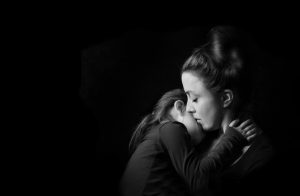 not hold the pain in any longer. Let our Harrisburg, Pennsylvania child injury attorneys protect your rights and get you whatever benefits and compensation you need to move on.
The Allentown child sexual abuse lawyers on our team serve all of Pennsylvania as well as all 50 states, Washington D.C., Puerto Rico & Guam. This includes Philadelphia, Pittsburgh, Erie, York, Harrisburg, State College, Allentown, Bethlehem, Easton, Altoona, West Chester, West Chester University, Penn State, Lock Haven, Norristown, Media, Upper Darby, Lancaster, Reading, Scranton & Wilkes-Barre.