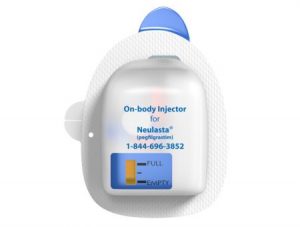 In 2007 pharmaceutical giant Amgen accepted $612m as civil liability and $150m as criminal fine and forfeiture for illegally introducing the cancer medication Aranesp. The drug is an erythropoiesis-stimulating agent (ESA). It competes directly with Johnson & Johnson (J&J)'s Procrit in the ESA market, was proposed by the company for off-label uses, which the US Food and Drug Administration (FDA) had declined to approve. Amgen subsequently misbranded the drug to gain a competitive edge in the market, as a result of which it was caught guilty by the court. If you were ever on Aranesp, or a loved one was and they passed away contact our injury lawyers handling Amgen lawsuits.

Procrit treats anaemia in cancer patients, whereas Amgen misbranded Aranesp to be treating anaemic cancer patients. The FDA found in 2007 that Aranesp increased the risk of death in patients suffering from the condition.
Amgen was also charged with illegally promoting Enbrel and Neulasta for off-label uses, which could not be reimbursed by federal insurance programs. It provided illegal kickbacks to influence healthcare providers and reported false prices for various drugs.
Amgen Aranesp Injury Claims
Lawsuits against pharmaceutical companies differ from medical malpractice cases involving the same medication, drug, medical device. Medication error cases are caused somewhere between the physician prescribing the medicine and it being dispensed to the patient either at hospital, clinic, nursing home or pharmacy. These are medical malpractice lawsuits and the doctor, hospital or pharmacy are the liable party or parties.
By contrast cases filed regarding harmful medications or defective medical devices are considered mass torts. These are also referred to as defective product or product liability claims. Our catastrophic injury lawyers handle both types of cases across the country. Let them review your case as a courtesy. They charge no fees if they do not win for you.
Our medication injury attorneys handle Amgen lawsuits in all states such as Pennsylvania, Delaware, California, Maryland, Puerto Rico, Washington DC, Illinois, New York, Massachusetts, New Jersey, Ohio, West Virginia, Michigan, Nevada, Florida, Georgia, South Carolina, North Carolina, North Dakota, South Dakota, Tennessee & Texas.