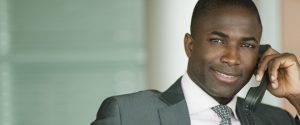 Call, or connect with, our team of injury attorneys if you have been injured while at an amusement park anywhere in the country. Their legal services are second to none and they will get you the maximum amount of benefits and compensation according to personal injury laws governing the state you were injured in.
With so many years experience handling injury claims across the country, both as insurance defense attorneys and now as plaintiffs attorneys, they possess the knowledge to help you with your injury claim no matter how complex. This includes:
Cancer delayed or inaccurate diagnosis cases for all cancers like ovarian cancer, cervical cancer, brain cancer, blood cancer, lymphoma, NHL, breast cancer & lung cancer. There are more than 120 types of cancer and our cancer misdiagnosis attorneys have handled them all.
Casino accidents in all North American casinos across the country in Atlantic City, Las Vegas, Delaware, Pennsylvania, Massachusetts, Illinois and all other states.
College campus claims due to assault, sexual assault, slip and fall injuries, workers' comp claims, third party construction accident lawsuits & college hospital medical negligence
Defective product lawsuits regarding Takata airbags, IKEA furniture, Fisher Price baby sleepers, Roundup herbicide, opioid addiction, carcinogen containing medicine & faulty medical devices
Errors during surgeries of all types with common ones being breast augmentation, giving birth, hernia surgery, heart surgeries, gastric bypass surgeries and lung surgeries.
Failure to treat all types of cancers, diseases and illnesses. Missed treatment options happen due to not getting a sound intake and medical history. When treatment options are missed the disease progresses and in the case of cancers it can advance to the next of the 4 cancer stages.
Hospital negligence claims due to birth injury, medical malpractice, doctor negligence, surgeon negligence, medicine mistakes, delayed diagnosis of cancer, inaccurate diagnosis of autoimmune diseases and infections
Injuries, illness and cancers caused by harmful products and medications. More common ones in 2020 have been NHL from Roundup herbicide, Zantac heartburn medication cancers, Belviq, Invokana, asbestos, Johnson & Johnson talc powder ovarian cancer claims, Taxotere chemotherapy alpoecia and Truvada injury lawsuits.
Physician malpractice by primary care physicians, anesthesiologists, pulmonologists, OBGYN's, orthopedist, immunologists, infectious disease doctors, cardiologist, oncologists and endocrinologists.
Serious injury claims including traumatic brain injury, spinal cord injury, paralysis, amputation, electrocution and wrongful death.
Slip and fall cases on sidewalks, parking lots, Wawa stores, Walmart, Home Depot, IKEA, Target, Best Buy, McDonald's, 7-11, Sheetz, Texaco, Arco, Chevron gas stations, malls, outlet malls, strip clubs, diners, restaurants, movie theaters, golf courses and theme parks.
Theme park injury cases at all types of parks including Six Flags, DisneyLand, DisneyWorld, LegoLand, Dorney Park, King's Dominion,
Workers' comp lawsuits for back injuries, head injuries, avulsions, crushing injuries, lifting injuries, forklift accidents, falls from ladders, roofs and scaffolds.
In the year 2020 America is a very diverse country and that is reflected in how someone looks for an attorney. Due to this our team of attorneys is very diverse and that allows us to help accident victims looking for African American lawyers, black attorneys, black owned law firms, sober attorneys, attorneys in recovery, Republican lawyers, Democrat attorneys, Iranian and Persian attorneys and LGBTQ, gay and gay friendly attorneys.
Our injury attorneys handle lawsuits across the entire country. In addition, they charge no fees if they cannot get compensation for you. The initial consults are free as well. Please click here to email them.
Serving the entire country and areas such as Annapolis, MD, Baltimore, Washington DC, Philadelphia, PA, Pittsburgh, PA, New York City, Manhattan, Newark, Brooklyn, Long Island, State Island, Long Beach, Los Angeles, San Diego, Chicago, Las Vegas, NV and San Juan, Puerto Rico.