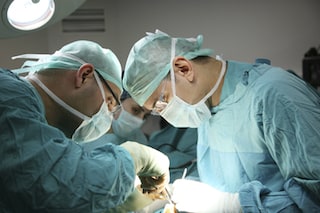 One of the most common types of surgery performed on females is breast augmentation surgery. It is also one of the riskier surgeries if the appropriate level of care is not adhered to. Please don't wait to connect with our medical negligence lawyers if you or a loved one has been injured during breast augmentation surgery.
Our breast implant surgery injury lawyers provide free case exams and charge zero fees of any type unless they recover for you. Serving all states, rural and metro areas such as Los Angeles, San Diego, New York City, Philadelphia, Chicago, Atlanta, Houston, El Paso, Dallas, Austin & San Antonio.

How Can Breast Surgery Go Wrong?
With these procedures being done so frequently, whether for cosmetic reasons or post-cancer restructuring, one would think they never go wrong. That is not true at all as breast surgery can go wrong before the surgery is even scheduled.
Many breast augmentation surgeries do not need to be done regardless of the reason. If breast cancer is misdiagnosed the cancer can spread and enter a different stage. The more it spreads and the further it gets into the various stages the fewer treatment options you have. So early detection and an accurate diagnosis can absolutely eliminate the need for surgical augmentation.
As with any surgical procedure there are always risks due to mistakes giving anesthesia, post-op errors, surgeon negligence, infection risk, bleeding and severe hemorrhaging. Ideally the doctor performing the procedure will provide the mandatory level of care and your procedure, recovery time and life after the surgery are all manageable. If there is a mistake made you may qualify for benefits and compensation.
Types Of Breast Surgeries
Four separate surgical procedures can be performed on the breast of a female. Each serve different purposes and are:
Breast lifts
Breast implants
Reconstructive surgery
Total gender augmentation
Regardless of why you had surgery on your breast(s) if you suffered injury or economic losses you should speak with our surgical error attorneys now.
Call Our Breast Augmentation Surgery Injury Lawyers
Our award winning surgical malpractice lawyers have a long history of winning very favorable settlements and verdicts for their client. Let them do the same for you. You can arrange for a free, no obligation case eval by clicking here. Please remember they charge no fees if they do not recover for you.
Serving the entire country including Arizona, Hawaii, California, Nevada, Texas, Delaware, Florida, New Jersey, New York, Connecticut, Massachusetts, South Carolina, Washington D.C., Maryland, Virginia, West Virginia & Pennsylvania.