The human body has 206 bones by the time a person reaches adulthood with bone mass maturing around age 21. At birth a child has 270 bones but many fuse together as the child grows. A broken bone is a very common injury in car accidents, motorcycle accidents, trucking accidents, slip and falls, animal attacks and workplace accidents. Please contact our injury attorneys handling broken bone injury lawsuits.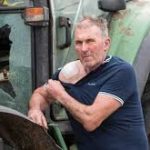 Our team of injury attorneys serve the entire country and cities such as San Diego, Wilmington, Los Angeles, El Paso, Boston, Chicago, Newark, New York City, Brooklyn, Harlem, Manhattan, Seattle, Bronx, Charlotte, Annapolis, Baltimore, Pittsburgh, Philadelphia, San Juan & Washington D.C.
What Does It Cost To Retain A Bone Injury Attorney?
This is a common issue almost all accident victims face. It is important to note that any and all injury lawsuits such as bone injury cases, birth injury claims, medical malpractice lawsuits, nursing home abuse claims, auto accidents, workplace accidents and wrongful death cases are handled free of charge unless our attorneys recover for you. All of these case types are handled on a contingency fee basis. No fees are assessed until we recover benefits and compensation for you.
How Do Bone Injury Lawsuits End?
All injury claims end in 1 of 3 ways: settlement, judgement or verdict. Settlements, aka settling out of court, account for 97% of all accident, injury and workers' comp cases. Typically bone injury lawsuits will resolve once a favorable settlement is negotiated between your attorney and the liable parties insurance carrier.
In some cases a settlement cannot be reached and your case will go to the trial phase of litigation. In these cases both sides cases are heard and a jury chooses either the plaintiff (you or the accident victim) or the defendant (liable party, liable parties or their insurance carrier).
Some cases may end in a judgement if the liable party doesn't have insurance and they are personally sued for the money based on income, assets, etc.
Benefits In Bone Injury Lawsuits
Certain factors come into play with bone injury lawsuits (and car accidents, work injury cases, medical negligence and premises liability claims). These factors are where the accident occurred. The benefits of a work injury differ from the benefits in a premises liability claim. The big difference is that a work injury claim does not allow for pain and suffering benefits as the main goal is to get you healthy enough to go back to work.
That aside common benefits in injury cases are lost wage compensation, medical care, coverage of prescription costs, property damage, loss of parental guidance, loss of consortium and diminished quality of life compensation.
In cases that ended in accidental death, aka wrongful death, funeral expense benefits, survival benefits and wrongful death benefits may be obtained. It is best to connect with our Delaware catastrophic bone injury lawyers for a free case review. They will fight to get you any and all benefits for your injuries, lost wages, medical expenses, etc.
Some bone injuries are not due to trauma that results in a fracture of some sort. Certain medications can result in bone density loss. An example is the HIV PrEP medicine Truvada. If you have suffered bone density loss, osteoporosis, osteopenia or osteomalacia please contact our Truvada injury lawyers for a free case review.
A bone can develop an infection with osteomyelitis being a common one. This bone disorder can often go undiagnosed or can be misdiagnosed which compromises treatment options and negatively impacts prognosis. Please contact our injury attorneys handling osteomyelitis lawsuits.
Bone cancer is a very rare form of cancer that can originate in any bone in the body, but it most commonly affects the pelvis or the long bones in the arms and legs. Bone cancer is rare, making up less than 1 percent of all cancers. In fact, noncancerous bone tumors are much more common than cancerous ones. There are several types of bone cancers but they don't include cancers that begin elsewhere in the body and spread (metastasize) to the bone. Rather, those cancers are named for where they began, such as breast cancer that has metastasized to the bone.
Where We Handle Bone Injury Lawsuits
No matter what state you were injured in our team of Pittsburgh Pennsylvania personal injury lawyers can help as they serve all 50 states, Puerto Rico and Washington D.C. including: Alabama, Alaska, Arkansas, California, Colorado, Connecticut, Delaware, Florida, Georgia, Hawaii, Idaho, Illinois, Indiana, Iowa, Kansas, Kentucky, Louisiana, Maine, Maryland, Massachusetts, Michigan, Minnesota, Mississippi, Missouri, Montana, Nebraska, Nevada, New Hampshire, New Jersey, New Mexico, New York, North Carolina, North Dakota, Ohio, Oklahoma, Oregon, Pennsylvania, Rhode Island, South Carolina, South Dakota, Tennessee, Texas, Utah, Vermont, Virginia, Washington, Washington D.C., West Virginia, Wisconsin and Wyoming.