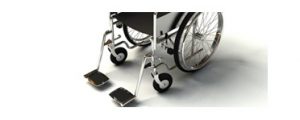 Do you believe that your loved one is being mistreated or neglected at a nursing home? Perhaps they are being assaulted, sexually abused, neglected or are having issues with getting their medication. You owe it to them to follow up on your suspicions and hold any and all liable parties responsible. Please contact our Delaware nursing home lawyers who uses their knowledge of the health care system to fight for the rights of abused and neglected patients. 
Our team of Lewes, Delaware nursing home abuse attorneys know how to report and document nursing home negligence in pursuit of full financial compensation for vulnerable family members. Our Delaware nursing home malpractice attorneys have been fighting for the rights of resident victims for more than 30 years. They have zero tolerance for substandard care, preventable injuries and abuse. 
With offices in Delaware, Pennsylvania, Maryland, Washington DC and New Jersey we represent nursing home patients and their families across all of these states. After your free initial consultation, we will give you an honest opinion of the validity of your claim, and we will provide you with the answers to the questions you will have, so that you are fully informed before going forward with your case. When our attorneys represent assisted living home injury victims, they take swift and aggressive action to pursue justice.
Nursing Home Negligence, Neglect & Abuse
Our accomplished Newark, Delaware personal injury lawyers are former insurance defense attorneys hospital administration, as well as a consultant for nursing homes. They know the rights of nursing home residents, signs of neglect and the internal documents that will support a claim of negligence against a long term care facility or assisted living home.
Our Georgetown, DE nursing home negligence attorneys have secured millions of dollars in settlements and verdicts for nursing home victims. Their vast experience includes a wide range of cases involving:
Pressure sores, Decubitus Ulcers and bedsores
Falls due to poor patient monitoring
Ambulance and transportation accidents
Failing to treat illnesses and injuries
Neglect such as dehydration and malnourishment
Elopement and wandering off
Abuse such as sexual, physical and mental
Sudden or wrongful death
Fighting For Those Who Can't Protect Themselves
Our Middletown, Delaware nursing home lawyers care about your loved one's comfort and safety. We work aggressively to determine what happened to your loved one, what caused it to happen, and what can be done to prevent the same thing from happening to another resident. Our Newark, Delaware Nursing home lawyers will aggressively seek full compensation for the harm caused by the negligence. 
You receive quality legal representation, frequent updates on your case, and our availability to answer your issues and concerns. Our representation is provided on a contingency fee basis — we take no attorney's fees for our hard work unless we collect for the harm done to you or your loved one.
Free Consult With Our Delaware Nursing Home Lawyers
It is very important to know that nursing home negligence, deficiencies and abuse does not have to be tolerated. Our Wilmington, DE nursing home abuse attorneys will listen to what's happened to you and explain how we can help. You can click here to contact our DE elder abuse attorneys by e-mail and we will respond promptly.
Our Dover, Delaware nursing home lawyers are committed to the rights of nursing home residents. Our legal advocate fiercely for enforcement of: the right to respect; the right to be fully informed of services and fees; the right to manage one's own money; the right to privacy; and the right to adequate medical care.
Serving all of Delaware including Wilmington, Newark, Smyrna, Dover, Lewes, Laurel, Rehoboth Beach, Georgetown, New Castle, Pike Creek, Middletown, New Castle, Christiana, Hockessin, Odessa, Townsend, Dagsboro, Seaford, Milton, Millsboro and Gumboro, DE.