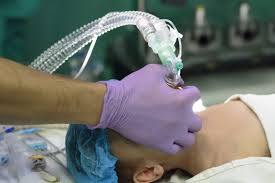 In today's world people may have as many, if not more, cosmetic or elective surgeries than medically necessary surgeries throughout their lives. While plastic surgery procedures can enhance our appearance, welfare and well being they also can go awry and injuries can result. If you have been the victim of an elective surgery error you may be entitled to medical benefits, compensation and damages. Our experienced medical malpractice attorneys handling elective surgery lawsuits should be consulted with regarding your rights.
Please contact our team of Medical Malpractice Lawyers to discuss filing your claim. They serve the injured nationwide. You can also click here to email our Delaware Surgical Malpractice Attorneys. Serving all 50 states, Puerto Rico & Washington D.C.
Cosmetic Procedures That Can Result In Injury
Breast enhancement or augmentation
Botox procedures
Gastric bypass/stomach stapling surgeries
Dental and oral surgeries
Facial lifts and procedures
Lasik or eye surgeries
Dermatological procedures
Elective surgery injuries
Plastic surgery, or elective surgeries, can result in the same types of accidents and injuries as medically necessary surgeries. These can be anesthesia errors, medication errors, improper patient monitoring injuries, medical equipment injuries and wrongful death. In addition, elective surgeries can also cause excessive or permanent scarring and disfigurement. They can leave your appearance permanently altered if not performed correctly. These injuries, and others, may entitle you to medical benefits, damages and monetary compensation.
Contact Our Lawyers Handling Elective Surgery Lawsuits
If you or a loved one have been injured during a cosmetic surgery procedure please click here to email a Medical Malpractice Law Office.
Our Pittsburgh, Pennsylvania surgical injury lawyers serve the entire country including Delaware, Washington DC, Maryland, New Jersey, New York, Nevada, California, Massachusetts, Pennsylvania, Ohio, Illinois, Georgia, Texas, Tennessee and South Carolina.