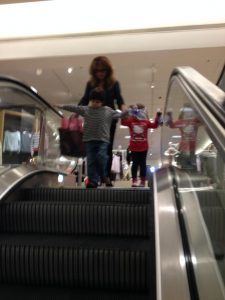 Moving walkways and escalators are in many casinos, airports, malls, department stores and hotels. While you may not consider their capacity for injury when you use them to move between floors in a building they can sustain severe injury to you and your loved ones. In the United States escalator accidents, like elevator accidents, are more common than you would think. If you have been injured in an Escalator Accident please contact an injury attorney handling escalator accidents. They offer free case evaluations and charge no fees if they do not recover compensation for you and your loved ones. You can also email our escalator accident injury attorneys by clicking here.
Proudly serving all states including, but not limited to, AR, AZ, CA, DE, MD, DC, PR, PA, WV, NJ, NY, NV, TX, TN, MI, IL, NC, GA, SC, VA, UT, RI, MA, VT, CT, ME & OR.

Escalator Accident Injuries

Despite having to be routinely inspected and having to adhere to safety rules and regulations an escalator can still malfunction and cause injury. Injuries sustained in an escalator accident can be loss of skin, permanent impairment and scarring and broken bones. In the event of falls down an escalator head, brain and central nervous system injuries can be
suffered.
Injuries stemming from an escalator accident commonly involve the victim tripping and falling down the escalator. Having clothes and or body parts caught in the escalator also result in severe injuries.

Who Is Liable Legally For Your Escalator Accident Injuries

Escalator accidents can sometimes the the fault of one, or multiple, parties. If the escalator stairs were wet or slippery the management company and or cleaning contractor may be the liable party. In the event of an elevator malfunction the maintenance contractor and or escalator manufacturer may be liable. Retaining a skilled Pennsylvania Escalator Accident Lawyer will ensure that you get all possible benefits and compensation for your injuries.

Call An Attorney Handling Escalator Accidents

Please contact our Delaware Escalator Accident And Injury Lawyers if you, or a loved one, have been injured in an Escalator Accident anywhere in the United States. All case exams are free and they charge nothing if they do not obtain compensation for you.