Medical Negligence Attorneys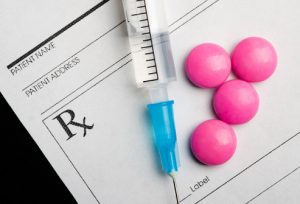 When you, or a loved one, is feeling ill you desperately hope for the good news that there is something to be done about it. Being sick and not knowing why leaves victims frightened and in a vulnerable position, especially in the elderly. While you can generally trust your physician who has endured years of rigorous training to provide help, there are often cases of negligence that will make your medical hardship even more complicated. Medical malpractice is an unfortunate instance of negligent behavior on the part of your healthcare provider in which you've placed your trust. A doctor's failure to treat might be included in the realm of malpractice if it was the result of negligence or a medical error. If you or a loved one have been harmed by a physician's failure to treat, you may face a number of legal complications. It is important that you seek the aid of our highly skilled medical malpractice attorneys handling failure to treat lawsuits nationwide.
Misdiagnosis & Failure To Treat Lawsuits
Being the victim of a failure to treat illness or injury almost always stems from a misdiagnosis, delayed diagnosis or inaccurate diagnosis. Many illnesses can present as something else entirely based on the illness, patient history, age, overall health, sex and race of the patient. The danger of a misdiagnosis is that in many cases the disease can progress to an advanced, inoperable or irreversible stage while your healthcare provider is getting the diagnosis correct. This can result in life ending injuries, premature and wrongful death. Please do not face this alone. You may be entitled to benefits and financial compensation for your illnesses, losses, pain and suffering. Let our medical malpractice attorneys handling failure to treat malpractice claims review your claim at no cost to you.
Types Of Failure To Treat Medical Conditions
There are a number of different ways in which a patient can become the victim of medical malpractice or medical negligence. A physician may commit failure to:
Properly monitor a patient's condition (common in nursing home injury cases)
Order necessary tests for accurate and timely diagnosis
Refer a patient to the proper specialist based on their condition
Provide an accurate and prompt diagnosis
Educate a patient on all possible treatment options
Apply the generally accepted standard of care
Despite the pain and suffering you are enduring seeking legal recourse via a medical malpractice lawsuit can ease the financial burden of your situation. The medical bills will not stop coming in and you may not be allowed to work due to your illness or injury. Medical negligence cases of all types are complicated with extensive medical terminology and procedures and are impossible to handle on your own. Failure to treat lawsuits are not like car accident claims. There is no assigned insurance adjuster who will reach out to you and offer you a settlement to make you and your case go away. The healthcare field is big business and they will begin protecting themselves immediately. You need to do the same. Please do not hesitate to contact our medical injury lawyers handling failure to treat lawsuits during this stressful experience.
Our nationwide team of medical negligence attorneys offer free consultations and charge no fees if they do not recover for you.
No matter what state you were injured in our team of medical malpractice lawyers can help as they serve all 50 states, Puerto Rico and Washington D.C. including: Alabama, Alaska, Arkansas, California, Colorado, Connecticut, Delaware, Florida, Georgia, Hawaii, Idaho, Illinois, Indiana, Iowa, Kansas, Kentucky, Louisiana, Maine, Maryland, Massachusetts, Michigan, Minnesota, Mississippi, Missouri, Montana, Nebraska, Nevada, New Hampshire, New Jersey, New Mexico, New York, North Carolina, North Dakota, Ohio, Oklahoma, Oregon, Pennsylvania, Puerto Rico, Rhode Island, South Carolina, South Dakota, Tennessee, Texas, Utah, Vermont, Virginia, Washington, Washington D.C., West Virginia, Wyoming and Wisconsin.
In addition to serving the entire country our commitment to helping injury victims runs deeper. We are cognizant of the fact that people of a certain race, culture, religion, etc. May prefer a likeminded attorney. So we help accident, med mal and work injury victims find Persian accident lawyers, black owned law firms, gay attorneys, female auto accident lawyers, attorneys in recovery, Democrat lawyers and Republican attorneys.