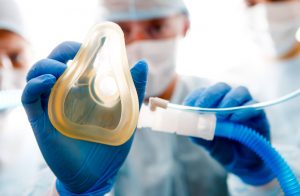 Gastric bypass surgery, also known as bariatric surgery, is one of the riskiest surgeries performed. This procedure is also very common as well as one frequently resulting in harm to the patient. With that, medical malpractice lawsuits stemming from bariatric surgery are common. If you, or a loved one, has suffered injury, infection or wrongful death after gastric bypass surgery contact our medical negligence attorneys handling gastric bypass surgery malpractice lawsuits.
The gastric bypass injury lawyers on our team offer free case examinations. Also, no fees are charged in they do not obtain benefits and financial compensation for you. Serving the entire United States, Puerto Rico & Washington D.C.
What Is Bariatric Surgery?
Bariatric, which means weight loss, surgery is commonly referred to as gastric bypass surgery. In the procedure surgeons made structural changes to your stomach and this aids weight loss by restricting the amount of food you can consume.
Physiological changes are also made during bariatric surgery as the procedure allows you to feel fuller sooner and for a longer period of time.
Types Of Gastric By Pass Surgeries
Several variations of this surgery exist with one being by far the most common in the United States and the entire world. It is called Roux-En-Y-Bypass Surgery. This surgery consists of:
An egg sized stomach pouch being made that separates the top of the stomach from the rest of the stomach.
The small intestine is then further divided, and the bottom end of the divided small intestine is brought up and connected to the newly created small stomach pouch.
Ultimately the top portions of the small intestines are connected to the small intestine further down so that the stomach acids and digestive enzymes from the bypassed stomach and first portion of your small intestine will eventually mix with the food.
The other types of gastric bypass surgeries are sleeve gastrectomies, duodenal jejunal bypass with sleeve gastrectomy, duodenal switch, revisional surgery and laparoscopic adjustable gastric banding.
Each present their own ways of going wrong and resulting in injury to the patient.
Roux-en-Y Gastric Bypass
Sleeve Gastrectomy
Duodenal Jejunal Bypass with Sleeve Gastrectomy
Duodenal Switch
Revisional Surgery
Laparoscopic Adjustable Gastric Banding
Biliopancreatic Diversion
How Bariatric Surgeries Go Wrong
As these common, yet very complex procedures, involve restructuring many parts of the stomach, intestines and other abdominal cavity procedures if these are not done properly leakage, bowel perforations and sepsis can occur. These can all lead to a very lengthy recovery process that causes missed time at work, pain and suffering and medical bills that far exceed the cost of the surgery.
Let Our Injury Attorneys Help You
Call our medical malpractice attorneys handling gastric bypass malpractice lawsuits. All case exams are free and there are no fees unless we recover for you either by a very favorable settlement or jury verdict.
No matter what state you were injured in our team of Pittsburgh Pennsylvania personal injury lawyers can help as they serve all 50 states, Puerto Rico and Washington D.C. including: Alabama, Alaska, Arizona, Arkansas, California, Colorado, Connecticut, Delaware, Florida, Georgia, Hawaii, Idaho, Illinois, Indiana, Iowa, Kansas, Kentucky, Louisiana, Maine, Maryland, Massachusetts, Michigan, Minnesota, Mississippi, Missouri, Montana, Nebraska, Nevada, New Hampshire, New Jersey, New Mexico, New York, North Carolina, North Dakota, Ohio, Oklahoma, Oregon, Pennsylvania, Rhode Island, South Carolina, South Dakota, Tennessee, Texas, Utah, Vermont, Virginia, Washington, Washington D.C., West Virginia, Wisconsin and Wyoming.