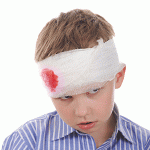 There are hundreds of amusement parks, theme parks, state fairs, water parks, zoos, safari parks, wild animal parks and carnivals. In addition, serious injuries can occur at seasonal attractions and events such as haunted houses or haunted woods. These parks can be found throughout the entire country and can be giant parks such as LegoLand, Disney World, DisneyLand or they can be smaller locally owned parks located on boardwalks in beach, coastal or shore towns. These parks usually offer quality, wholesome fun for you and your loved ones. However, there is also the chance that you, or a loved one, may suffer an injury while enjoying a day or night at an amusement park, zoo or carnival. These injuries can severely impair your quality of life as they can inflict serious and life ending injuries. Being injured at a theme park or water park may entitle you to benefits and financial compensation under laws in the state where the injury occurred. You should consult with our amusement park injury lawyers handling amusement park accident claims in the state you where were injured.
If you have been hurt, injured or harmed in a amusement park accident or theme park accident, it is a wise move to consult with our team of national amusement park accident attorneys. They offer free consultations and charge no fee unless they recover for you and your family.
Amusement Park Accident & Injury Statistics
Studies conducted by the Nationwide Children's Hospital in Ohio show that "more than 92,000 children were injured on roller coasters and in amusement park-related incidents between 1990 and 2010 – an average of almost 4,000 injuries per year."
Surveys from the International Association of Amusement Parks and Attractions (or IAAPA) shows that 1,204 people were injured on rides at nearly 400 U.S. amusement parks in 2011. To put those numbers in perspective, less than half of the theme parks responded and critics claim they provided incomplete data.
Approximately 4,400 children are hurt each year on amusement park rides, but only 1.5% of those injuries are serious enough to require hospitalization. Between 1990 and 2000, around 82,000 children under 18 were taken to emergency rooms after suffering injuries from amusement park rides. An additional 11,000 suffered injuries on rides outside amusement parks, such as those found at local malls, restaurants, or arcades.
Of those reported 82,000 incidents, 34% occurred at locations where the rides were considered permanent, 29% happened on temporary attractions, and 25% were not categorized.
Girls were injured more often than boys. The most frequent injuries were to the head, neck, arms, face, and legs. Most injuries reported appeared to be due to improper restraints or padding, or were caused by the child falling in, on, off, or against the ride.
Wrongful death as a result of riding roller coasters are also relatively high. Overall, there were 52 deaths related to amusement park rides in general between 1990 and 2004 based upon a 2005 report by the Consumer Product Safety Commission (CPSC). This means there was an average of 0.27 deaths per year. Unfortunately, the CPSC no longer tracks the number of theme park deaths, so there is not any current data.
Causes Of Amusement Park Accidents
Improperly Maintained Rides
Unsafe Rides Or Exhibits
Hazardous Rides
Negligence On Part Of Ride Operators
Slip And Fall Accidents
Consumer Errors
Defective Products Or Ride Equipment
Uncovering Liability Amusement Park Accidents
In states such as California, Texas, Florida, Delaware, New York, Pennsylvania and all other states amusement park accidents can be caused by any of the factors mentioned above. The actual cause of the accident will help to determine who is liable for your injuries. Liable parties can be the amusement park owners, ride manufacturers, contractors or subcontractors and third party security or employment organizations.
Workers Comp Benefits For Injured Theme Park Workers
Each state has workers' compensation laws in place to help injured workers. Most employers, regardless of how big their company is, has to have workers' comp insurance as it is a form of insurance providing wage replacement and medical benefits to employees injured in the course of employment in exchange for mandatory relinquishment of the employee's right to sue his or her employer for the tort of negligence. These laws apply to seasonal workers, part time workers, undocumented workers' and workers under the age of 18 regardless of career path, profession or occupation. With that, state workers' compensation laws apply to those who work at or for the many amusement parks, water parks, theme parks, casinos, zoos and other tourist attractions throughout the entire United States.
While plans differ from state to state, provision can be made for weekly payments in place of wages (functioning in this case as a form of disability insurance), compensation for economic loss (past and future), reimbursement or payment of medical and like expenses (functioning in this case as a form of health insurance), and benefits payable to the dependents of workers killed during employment (functioning in this case as a form of life insurance).
General damage for pain and suffering, and punitive damages for employer negligence, are generally not available in workers' compensation plans, and negligence is generally not an issue in the case. However in the case of third party liability these damages may be able to be obtained. Having an experienced workers' compensation attorney that practices law in the state where you were injured is a wise move.
Accidents While Vacationing
Often times, people wait an entire year to take their summer vacations and go to amusement parks, water parks, theme parks and zoos around the United States. The entire family looks forward to the trip and the memories it will provide for years to come. Rarely do you consider the fact that you, your family and loved ones can be injured while traveling or on vacation. Unfortunately, car accidents, slip and fall accidents, animal attacks and amusement park accidents resulting in injuries can sometimes happen.
If you have been traveling or on vacation anywhere and suffer an injury you will need experienced legal counsel in the form of our personal injury lawyers. Ultimately, you will need an attorney who is barred in the state where you suffered the injury. For instance, if you live in Arizona but were hurt while at Disneyland in Anaheim, California you will need a California personal injury lawyer to handle your case.
Common Accidents While Traveling
Traffic in summer months, which is when most amusement park injuries occur, gets extremely congested during the summertime as people from all over the country flock to vacation resorts, theme parks, amusement parks, zoos and casinos. To accommodate all of this extra congestion there are more tractor trailers, commercial vehicles and delivery trucks on the road to service local businesses. With all of this there are also many additional car accidents that can occur while visiting an amusement park, water park or casino. Common car accidents can be rear end collisions, side impact accidents, commercial vehicle accidents, crosswalk accidents, and drunk or drugged driving accidents as well as pedestrian accidents.
Concerns You May Have Regarding You Accident
There are a variety of issues and obstacles you may be faced with after your accident. If the accident involves a hospital stay you may most likely be concerned with getting home as quickly as possible. Insurance and medical benefit coverage may be a concern as you do not want to be left with monstrous medical expenses from the accident. You may also be concerned about lost wages due to missed time at work. These are all very common and very valid concerns. Working with our team of Pennsylvania amusement park accident lawyers is a very good idea. They will deal with many of these issues on your behalf. They will uncover who is liable for your injuries as well fight to get you the full, fair and just compensation you are entitled to. This will allow you to make recovering and getting back to your daily life.
What To Look For In A Theme Park Accident Lawyer
At some point in your life you may find yourself injured while on vacation or while visiting an amusement park, theme park, zoo due to the fault of another person, party or entity. Under personal injury laws in the state you were injured in you may be entitled to various means of compensation and benefits depending on the extent and severity of your injuries. Left to your own devices, it can be extremely difficult for you to prove that your injuries are the direct result of someone else's carelessness or negligence. This is where the skill of an experienced Maryland amusement park injury attorney can be of great benefit to you. A qualified New York Personal Injury Attorney will possess several key qualities that will benefit you, your family and your case. They should not only inform you of your rights but also do everything in their power to protect your rights.
When interviewing theme park accident lawyers regarding handling your case there are a few qualities they should possess if they are to properly and effectively represent you. Many times it is easy to be impressed by their website, their print ads or their television and radio commercials. The attorney who spends the most money on advertising is not always the best attorney to handle your amusement park injury claim. Qualities you should look for when interviewing a personal injury lawyer are:
1. Experience Handling Your Type Of Claim If you were injured in a Slip And Fall Accident hiring an attorney who specializes in Medical Malpractice claims may not be the best option for you. The term personal injury is an umbrella term that encompasses many different types of injury and accident cases that occur in many different environments. For each type of personal injury claim there are individual Delaware laws which govern the time limits for filing a claim, type of compensation you may be entitled to and benefits you may be awarded. If the attorney you are speaking with has not handled your type of case before it may not be a great idea to let them handle your case as a means of gaining experience.
2. Litigation Experience In today's legal environment a large majority of personal injury claims are settled out of court and end with a settlement. That is fine and odds are your case could end in a settlement. What you should be aware of is the fact that it could ultimately go to the litigation phase i.e. trial. If the attorney you are speaking with has never had a California Slip And Fall case go to trial it may make sense to find an attorney who has had experience taking Slip And Fall cases to court. There is a huge difference in an attorney being able to negotiate a settlement on your behalf and properly representing your case in court.
3. Their History Of Obtaining Maximum Compensation And Clients For Their Clients When speaking with a prospective personal injury lawyer you should inquire about their history of getting favorable settlements and verdicts for their clients regarding the type of case that applies to you. Also, If you were injured in Pennsylvania for instance you should make sure you are shown settlements and verdicts for Pennsylvania accident cases similar to yours. If you are speaking with an attorney who practices in multiple states the settlements and verdicts you are shown may not be apples to apples to yours. Also, please bear in mind that no personal injury case is the same as each person suffers different injuries, has different recovery times and may have had a pre-existing injury.
4. Their Professional Affiliations, Community Involvement And Legal Discipline Record The various types of professional organizations, bar associations and other groups they belong to may offer insight regarding their level or commitment to their clients and their profession. If they are involved in their community and routinely give back that can speak volumes about the type of person they are in addition to the type of attorney they are. Also, researching their disciplinary history can alert you to any professional struggles they have had over the course of their career. Much of this information can be found either on their website or by Googling their name.
5. Their History Of Handling Personal Injury Claims Sometimes attorneys can switch practice areas at any given time. Just because an attorney has been practicing law for over 20 years does not mean that they have been practicing personal injury law for that entire time. If they were estate planning lawyers until 6 months ago they most likely lack the experience to appropriately handle your claim.
Contact Our Amusement Park Injury Lawyers
If you or a loved one has sustained an injury at an amusement park please call our amusement park injury attorneys. They offer free consultations to amusement park accident victims and their families. They also charge no fees unless they recover for you. Let us help if you have been injured at any of the amusement parks named below or any other amusement park in the United States:
Hershey Park, Sesame Place, DisneyLand, DisneyWorld, Busch Gardens, Dorney Park, Six Flags Magic Mountain, Six Flags Great Adventure, Universal Studios, Raging Waters, San Diego Zoo, San Diego Wold Animal Park, Santa Ana Zoo, Sea World Orlando, Knott's Berry Farm, Magic Kingdom, Epcot, Disney's Animal Kingdom, Disney's Hollywood Studios, Disney California Adventure, Santa Monica Pier, Islands of Adventure, Busch Gardens Tampa Bay, Cedar Point, Busch Gardens Williamsburg,
No matter what state you were injured in our team of amusement park accident attorneys can help as they serve all 50 states and Washington D.C. including:
Alabama, Alaska, Alaska, Arkansas, Arkansas, California, Colorado, Connecticut, Delaware, Florida, Georgia, Hawaii, Idaho, Illinois, Indiana, Iowa,
Kansas, Kentucky, Louisiana, Maine, Maryland, Massachusetts, Michigan, Minnesota, Mississippi, Missouri, Montana, Nebraska, Nevada, New Hampshire, New Jersey, New Mexico, New York, North Carolina, North Dakota, Ohio, Oklahoma, Oregon, Pennsylvania, Rhode Island, South Carolina, SouthDakota, Tennessee, Texas, Utah, Vermont, Virginia, Washington, West Virginia and Wisconsin.