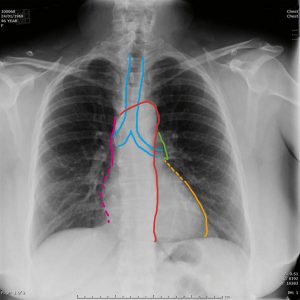 An injury to the lungs, which are made up of 5 lobes, is serious as the lungs are the primary organ in breathing as well as the respiratory system. Depending on the nature of your lung injury, who or what caused it and the diagnostic process. Please contact our lung injury lawyers for a free case review. They charge no fees if they are unable to recover benefits, medical care and financial compensation for you. Examples of financial compensation in breathing injury cases are any type of financial loss or economic damages such as lost wage compensation, property damage compensation & pain and suffering compensation. Our Pittsburghaccident lawyers will do a free, and in depth, analysis of your claim. All factors related to the full value of your claim will be taken into account. Once retained they will handle every aspect of your lung injury lawsuit and your recovery will be that much easier knowing they will handle the insurance companies for you. In addition, they will fight relentlessly to get you the max compensation.
With offices across the country they serve the entire United States, Puerto Rico and Washington D.C.
Types Of Lung Injury Cases
The lung has 2 sides and each is made up of several lobes; 3 on the right and 2 on the left. When any is injured due to trauma, a gunshot, a fall, brain injury or cancer your health will immediately be impacted and you may be unable to work, breathing will become difficult and your life may be changed forever.
Pneumonia, lung surgery, tumor removal, Chronic Obstructive Pulmonary Disease (COPD), a pulmonary embolism, blood clots, tension pneumothorax, brain injury and asthma can all result in illness, injury and wrongful death.
Let our Delaware respiratory system injury lawyers help you get better and move on from the injury. To get your free initial consult please click here.
Serving the entire country, Puerto Rico and Washington D.C.