Lupus Misdiagnosis Injury Attorneys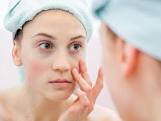 Lupus, which is short for systemic lupus erythematosus (SLE), is a systemic autoimmune disease. Lupus occurs when your body's immune system attacks your own tissues and organs. Inflammation caused by lupus can affect many different body systems. These can include your joints, skin, kidneys, blood cells, brain, heart and lungs. If you have suffered injury or illness due to a lupus misdiagnosis, delayed diagnosis of lupus or improper treatment of lupus you may be entitled to benefits and financial compensation. Please contact our medical negligence lawyers handling Lupus lawsuits today for a free case review.
Our SLE misdiagnosis attorneys handle lupus lawsuits on a contingency fee basis. This means they charge nothing of they do not recover for you. Please click here to contact our injury attorneys handling autoimmune disorder misdiagnosis claims.
Forms & Causes Of The Autoimmune Disease Lupus
There are 3 different types of Lupus. They are:
Systemic lupus erythematosus (SLE) is the most common type of lupus. The word systemic means the disease can affect many parts or systems of the body such as the skin, joints and internal organs. Someone who has SLE can have mild or severe symptoms. SLE typically only impacts those between the ages of 15-45.
Discoid lupus erythematosus effecting only the skin. A red, raised rash can appear on the face, scalp or somewhere else on the body. The raised areas may become thick and scaly. The rash may last for days or years and may recur. A small percentage of people with discoid lupus later develop SLE.
Drug-induced lupus is a type of lupus caused by the use of certain medications. The symptoms go away when the drug is stopped. Medications causing Lupus are Isoniazid, Hydralazine, Procainamide, Capoten, Anti-Seizure Medications, Chlorpromazine, Methyldopa, Minocycline, Quinidine, Sulfasalazine, Levamisole and Etanercept, Infliximab & Adalimubab.
Lupus Misdiagnosis Or Delayed Diagnosis
Lupus is very difficult to diagnose as its signs and symptoms often resemble those of other ailments. The hallmark sign of lupus infection is a facial rash that resembles the wings of a butterfly unfolding across both cheeks. Unfortunately this sign only occurs in some and not all cases of lupus.
Risk Factors For Developing SLE
Some people are born with a tendency toward developing lupus, which may be triggered by infections, certain drugs or even sunlight. While there's no cure for lupus, treatments can help control symptoms.
No matter what state you were arrested in our team of lupus injury lawyers can help as they serve all 50 states, Puerto Rico and Washington D.C. including: Alabama, Alaska, Arkansas, California, Colorado, Connecticut, Delaware, Florida, Georgia, Hawaii, Idaho, Illinois, Indiana, Iowa, Kansas, Kentucky, Louisiana, Maine, Maryland, Massachusetts, Michigan, Minnesota, Mississippi, Missouri, Montana, Nebraska, Nevada, New Hampshire, New Jersey, New Mexico, New York, North Carolina, North Dakota, Ohio, Oklahoma, Oregon, Pennsylvania, Puerto Rico, Rhode Island, South Carolina, South Dakota, Tennessee, Texas, Utah, Vermont, Virginia, Washington, Washington D.C., West Virginia, Wyoming and Wisconsin.