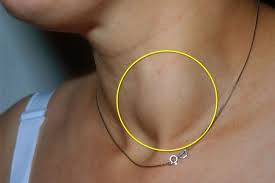 If you have been the victim of an accident in DE please let our Newark Delaware injury attorneys review your case at no charge. They serve accident and injury victims in all of Delaware and surrounding states such as New York, New Jersey, Pennsylvania & Maryland.
With more than 30 years combined experience handling injury claims of all types the Newark, DE accident attorneys will get you the best possible outcome no matter what. No fees are assessed if they are unable to win benefits, medical care and financial compensation for all injuries, pain, suffering, lessened quality of life and lost wages.
Delaware Injury Lawsuits
Any type of injury case can be very complex. Dealing with the insurance companies after the accident can be as taxing as the accident itself. Attempting to handle your own personal injury claim, auto accident case or medical malpractice lawsuit is not wise. Filing claims is a very in depth task and if one aspect is messed up your benefits and rights to compensation. can be nullified.
You will no doubt be approached by the liable parties insurance carrier or carriers such as Liberty Mutual, State Farm, Progressive, Geico or All State. Reject their low ball settlement and immediately contact the Newark, Delaware injury lawyers on our team.
And by no means should you submit or agree to a recorded statement. That will only haunt you, and your lawsuit, down the line. Our University of Delaware injury lawyers will handle all elements of your claim so you can focus on recovering. They have dozens of years of combined experience handling literally all possible accident, injury and wrongful death claims.
Delaware Auto Accident Lawsuits
Traffic accidents of all types remain the biggest reason for injury, wrongful death and lost wages in Delaware. If you have been hit by a drunk driver, plowed into by someone at an intersection or rear ended at a stop light contact our Newark, Delaware car accident lawyers to discuss your rights.
Delaware Medical Malpractice Lawsuits
There are numerous hospitals throughout Delaware. These include A.I. Dupont Children's Hospital, Christiana Hospital, Wilmington Hospital, BayHealth, TidalHealth and Beebe Hospital. In addition there are hundreds of doctors offices, labs, imaging centers, surgery centers, urgent care clinics and emergency rooms. Negligence and malpractice can occur at all of these facilities. Per Delaware Code § 6850 you may be entitled to benefits, health care and various forms of financial compensation for any and all damages, physical pain, emotional suffering, economic and financial losses if injured or killed due to medical malpractice.
Our Newark, Delaware medical negligence attorneys focus a majority of their practice on medical malpractice in Delaware. Please contact them for a free case eval related to cancer misdiagnosis cases, infections, failure to treat a condition, lab errors, medication mistakes, birth injury cases, labor and delivery injuries, birth defects and surgical errors.
Contact Our Newark Delaware Injury Attorneys
To begin the process of filing your Delaware injury case please email our Newark, Delaware injury lawyers here. They charge no fees unless they recover for you and all consultations are free of charge.
With offices throughout Delaware they serve the Wilmington, University of Delaware, Delaware State University, Newark, New Castle, Bear, Glasgow, Pike Creek, Hockessin, Middletown, Smyrna, Dover, Georgetown, Lewes, Seaford, Milford, Millsboro, Laurel, Greenwood, Greenville, Delmar, Dagsboro, Frankford, Bethany Beach, Dewey Beach, Fenwick Island and Rehoboth Beach areas.