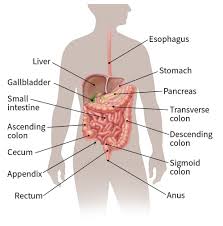 If you suffered organ damage, or nerve injury, due to a surgery mistake, harmful medication, auto accident, work injury or accident of any other type you may qualify for benefits and financial compensation. Injury to any organ can result in severe, life changing and very painful injuries. The lifetime cost of an organ injury is staggering. Do not go through this alone. No matter how you were injured, or who was at fault (even if you were partly at fault) let our organ damage injury lawyers help you.
Please click here to contact our catastrophic injury lawyers for a free case review. They handle accident, injury, medical malpractice, workers' compensation and wrongful death claims across the country including Puerto Rico and Washington D.C.
Bodily Systems & Organs They House
The human body has numerous systems and each plays a very specific role and has a certain function. The systems are:
Circulatory System
Digestive System
Endocrine System
Integumentary System
Immune System
Muscular System
Nervous System
Renal System
Reproductive System
Respiratory System
Skeletal System
A serious injury that can result from an auto accident, truck accident or workplace accident is an organ injury. Internal organs are responsible for many of our life processes such as breathing, heart rate and digestion. Once an organ is damaged it is not easy to recover and you may require long term care following an injury or damage to any internal organ. You can also suffer hemorrhaging, internal bleeding, loss of function to that body part. In severe organ injury cases the damage can result in wrongful death.
If you have sustained organ damage in an accident caused by another persons' recklessness or carelessness please know that you have rights. You may also be entitled to medical benefits and financial compensation.
Internal Organs Commonly Damaged In Accidents & Medical Malpractice
Our personal injury attorneys handle injury cases involving all organs including:
Heart Injury
Liver Injury
Lung Injury
Stomach Injury
Intestinal Injury
Spleen Injury

Establishing The True Cost Of Your Organ Damage Lawsuit
Our Pennsylvania organ damage injury lawyers understand that organ damage and organ injuries may cause you health complications for years following the accident. The Wilmington, Delaware organ damage attorneys on our team will determine the total value of your claim based on current medical expenses, Life Care Planning, Long Term Care as well as any surgeries you may require after the accident. Let our Delaware medical malpractice attorneys fight aggressively to get you the benefits and compensation for your injuries. With them on your side you may be entitled to substantially more financial compensation than the insurance company will initially offer you.
Call A Internal Organ Liability Lawyer
To ensure you receive all benefits and compensation you are entitled to it makes sense to consult with a skilled Boston, Massachusetts Organ Damage Attorney immediately after the accident. The Maryland Internal Organ Accident Lawyers in our network will work tenaciously on your behalf. They will make sure that your legal rights are protected throughout this physically, emotionally and psychologically trying time. They will also strive to get you the full, fair and just compensation for your loss. Please click here to contact our legal team to discuss your internal organ injury claim. You can email the firm here to schedule a free consultation.
Our injury lawyers serve the entire country including Alabama, Arizona, Massachusetts, California, Maryland, Virginia, Texas, Florida, Delaware, South Carolina, North Carolina, Tennessee, Rhode Island, Vermont, Maine, Connecticut, North Dakota, South Dakota, Hawaii, Alaska, Arkansas, Colorado, New Jersey, New York, New Mexico, Washington, Iowa, Idaho, Indiana, Illinois, Michigan, Ohio, Louisiana, Mississippi, Missouri, Wisconsin, West Virginia, Montana & Wyoming.