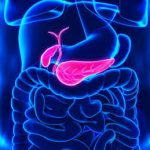 The pancreas is a gland located in the upper part of the abdominal cavity aka abdomen. It's 2 jobs consist of helping the digestion process as well as secreting hormones and digestive enzymes that help with the storage of food eaten. It can become inflamed and when that happens pancreatitis occurs. Although there are mild cases, medical treatment is necessary, because the condition can be life-threatening. Unfortunately, because so many of the symptoms are identical to many other gastro-intestinal conditions, pancreatitis often goes misdiagnosed. If you have been the victim of a pancreatitis misdiagnosis call our medical negligence attorneys review your claim and get you the compensation you deserve.
They proudly serve the entire country and do not charge a penny if they do not recover for you and your family.
Illnesses That Are Similar To Pancreatitis
Many other stomach ailments mirror pancreatitis. These can be gallstones, gallbladder issues, stomach ulcers, intestinal obstructions, Hepatitis (liver inflammation) and abdominal aortic aneurysms. While it is an easily misdiagnosed illness it can have severe health repercussions and can impact your health, ability to work, ability to function and can diminish the overall quality of your life. If that happens, or even begins to happen, you may be looking at a long road to recovery and can be entitled to benefits and financial compensation.
In order to understand the severity of pancreatitis, it's important to understand the vital role that the pancreas plays in the digestive system. The pancreas is located in the upper part of the abdomen. It is a gland which plays two major roles: aiding in digestion and releasing hormones which control storage and use of food. Part of this process involves releasing enzymes to process carbohydrates and proteins in the small intestine. Enzymes are produced by the pancreas before they are actually needed. As a result, instead of breaking down carbohydrates and proteins, the pancreas attacks itself.
Contact Our Attorneys Handling Pancreatitis Misdiagnosis Lawsuits
To have your medical negligence claim reviewed at no cost please reach out to our injury lawyers by clicking here. Please remember that they do not charge fees of any type if they do not recover for you and your family.
Regardless of what state your pancreatitis misdiagnosis occurred in our medical malpractice attorneys can help as they serve the entire United States: Alabama, Arkansas, Arizona, Pennsylvania, Idaho, Maine, Oklahoma, Delaware, Maryland, Washington DC, Puerto Rico, Guam, Virgin Islands, New York, Florida, Texas, Illinois, Virginia, Tennessee, Nebraska, North Dakota, South Dakota, Iowa, Missouri, Indiana, Michigan, Wisconsin, Wyoming, Nevada, New Mexico, Washington, New Jersey, Massachusetts, North Carolina, South Carolina, Oregon, Hawaii, New Hampshire, Alaska, Connecticut, Colorado, Kentucky, West Virginia, Louisiana, Rhode Island and Vermont.