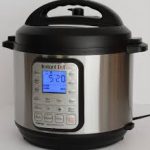 In recent years millions of for home use pressure cookers have been recalled by the various manufacturers. Almost everyday I'm this country you see a news segment about someone being injured in their own home due to a pressure cooker exploding despite it having a bunch of safety features to prevent such a catastrophe. These various cookers, which include rice cookers and crock pots, can overheat and the pressure, the same pressure that cooks your food, can become too great and the whole thing erupts. Like a bomb it has a blast radius and can send shrapnel flying injuring anyone in its path. This includes adults and small children. The truth is these are too dangerous for in home use, especially if you're not a cook or a chef by trade. If you, your child or lived one, has been severely burned or otherwise injured in a pressure cooked explosion you may qualify for benefits and compensation. Please contact our burn injury attorneys handling pressure cooker explosion lawsuits across the country. All case reviews are free and no fees are charged if they are unable to obtain compensation for you for your injuries, pain and suffering, scarring and disfigurement, lost wages, property damage and other losses.
Our product liability attorneys handle pressure cooker injury claims across the country including Delaware, Maryland, Washington DC, Pennsylvania, West Virginia, Massachusetts, Nevada, California, Texas, Florida, South Carolina and other states.
Burn Accident Attorneys Handling Pressure Cooker Recalls
The brands listed below are just some of the steam cooker manufacturers that have been recalled in the last decade or so.
Ultrex-Brand
Breville
Manttra
Pressure Cookers sold on QVC (Model PC501)
Double Insight
Crock-Pot Multi-Cookers
Farberware
Tristar Products
NuWave Pressure Cookers
Power Pressure Cooker XL
Instant Pot
Nutri-Pot
Cook's Essentials
Maxi Matic
Cuisinart Models PPC770, PPC780, PPC790, TRI6, WAL1
Please visit cpsc.gov for information regarding what to do with your recalled rice steamer, crockpot or pressure cooker. If you, your spouse, child or loved one has been the victim of an accident caused by a flawed pressure cooker let our pressure cooker injury attorneys review your claim immediately.
Please click here to arrange a free case eval with our Texas pressure cooker burn injury attorneys. All case evals are free and they charge no fees if they do not recover for you.