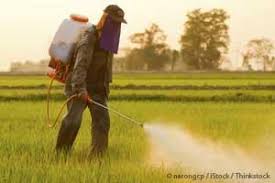 Please contact our nationwide team of catastrophic injury attorneys if you or a loved one has been diagnosed with a cancer that can be linked to the weedkiller Roundup made by Monsanto. Per recent jury verdicts against the maker of Roundup hundreds of millions of dollars must be paid to anyone who used the product and developed cancer, the most common type being Non-Hodgkin's Lymphoma. Our cancer injury attorneys handle Roundup lawsuits nationwide and provide free case reviews and charge no fees unless they recover for you.
Why Is Roundup Weedkiller Dangerous?
The herbicide Roundup contains the suspected carcinogen glyphosate. Monsanto, the manufacturer of Roundup, was the first to discover glyphosate and send it to market. They neglected to put a warning label on the bottles of Roundup for home, garden and agricultural use. Let our New York Roundup cancer injury attorneys review your claim free of charge no matter what state you live in.
What Type Of Injury Claims Are Roundup Lawsuits?
Civil lawsuits filed against the maker of Roundup are personal injury claims. They fall into the category of mass torts also referred to as toxic torts.
In some cases of Roundup litigation claims there can be a workers' compensation element if you used Roundup on the job and developed Non-Hodgkin's Lymphoma, Leukemia, breast cancer, lung cancer or brain cancer. This type of claim would be secondary to the mass tort claim.
Rare cases of medical malpractice claims can occur in a Roundup lawsuit. These cases would happen only if the Non-Hodgkin's Lymphoma (NHL) or other cancer was initially misdiagnosed. These are rare but when they occur the medical malpractice lawsuit is filed against the doctor, hospital, cancer center or healthcare provider for incorrectly diagnosing your illness. Please contact our Roundup injury attorneys handling Roundup lawsuits across the United States.
What Types Of Cancer Does Roundup Cause?
The weedkiller/herbicide Roundup and it's key ingredient are linked to several different types of cancer. These can be, but are not limited to:
Non-Hodgkin's Lymphoma (NHL) and it's subtypes such as B-cell lymphoma and T-cell lymphoma
Hairy cell leukemia
Leukemia (blood cancer)
Multiple myeloma
Brain cancer
Breast cancer
Lung cancer
Prostate cancer
Regardless of what type of cancer you have you should contact our Roundup cancer injury attorneys.
What Are Side Effects Of Roundup Exposure?
Roundup has been associated with a host of other health issues such as:
ADD & ADHD
Alzheimer's Disease and dementia
Anencephaly
Autism
Birth Defects
Brain Cancer
Breast Cancer
Celiac Disease
Chronic Kidney Disease
Colitis
Depression
Diabetes
Gluten Intolerance
Heart Disease
Hypothyroidism
Infertility
Inflammatory Bowel Disease
Liver disease
Lou Gehrig's Disease (ALS)
Miscarriage
Multiple Sclerosis
Obesity
Parkinson's Disease
Reproductive Issues
Respiratory Illness
For a free case review with our Roundup lawsuit attorneys please click here. We charge no legal fees if we do not obtain benefits, damages and financial compensation for you and your family.