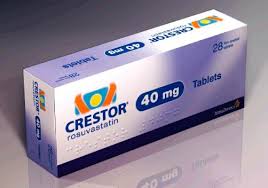 If you have been put on statins, which is a class of drugs that help to combat high cholesterol, you may be entitled to various benefits and financial compensation. Please connect with our harmful medication injury lawyers for a free case review. In recent years drug companies like Astra Zeneca and Pfizer have been sued for neglecting to warn patients about the dangerous use effects. The 2 most commonly sued are the makers of the drugs Crestor and Lipitor.
Illness and injury claims regarding statins are considered mass tort claims. These case types are also referred to medication injury claims, pharmaceutical lawsuits and others. Our nationwide team of mass tort attorneys handle statin lawsuits and win very favorable benefits and compensation packages for their clients. You can contact them here to arrange a free case review. No fee if they do not win for you.
Side Effects & Injury Due To Statins
Statins such as Crestor, which is made by Astra Zeneca, can cause various side effects which can be minor and inconsequential to life threatening. Examples are a serious muscle injury called rhabdomyolysis, diabetes, liver damage and kidney damage among others. No matter how minor your side effects may seem they can lead to very serious and fatal injuries. You need the help of our Crestor and Lipitor lawsuit attorneys.
Contact Our Attorneys Handling Drug injury Claims
If you have suffered an injury or illness due to any type of medication you may be entitled to benefits as well as financial compensation and medical care. Let our medication injury lawyers give a very thorough case analysis and discern any damages you deserve. Please click here to email our legal team. They charge zero legal fees of any kind if they cannot obtain benefits for you and your family.
Our statin lawsuit attorneys serve the entire country including Arizona, California, Colorado, Massachusetts, Delaware, Maryland New Jersey, New York, Washington D.C., Texas, Florida, South Carolina, Ohio, Illinois, Puerto Rico & Nevada among others.