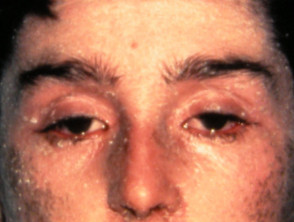 Stevens-Johnson Syndrome, abbreviated SJS, is a very rare skin disorder. SJS is also very serious and can impact the mucous membranes, which the lips are. The syndrome is mostly due to a reaction to medication. It begins like flu-like symptoms and an extremely a painful rash spreads and blisters. In a few days the top layer of affected skin dies, sheds and then begins to heal. Stevens-Johnson syndrome is a medical emergency that usually requires hospitalization. Treatment focuses on removing the cause, caring for wounds, controlling pain and minimizing complications as skin regrows. It can take weeks to months to recover. If you were diagnosed with SJS please contact our medical negligence lawyers handling Stevens Johnson Syndrome lawsuits across the country.
The team of medication error injury lawyers give free case reviews for all accident, injury and medical malpractice cases including SJS claims. Also, they charge no fees unless they recover for you and your family.
What Are The Mucous Membranes?
Around all body cavities is a thin layer of tissue that connects seamlessly to the skin. This tissue layer is exposed to the external environment are called the mucous membranes. Histologically they are very delicate and vulnerable to tears, infection, bacteria, etc. Mucous membranes are found at 5 areas of the human body: mouth, anus, ears, nostrils, eyes and urethra. This includes several bodily systems as well: respiratory system, digestive system and urogenital system.
Types Of Stevens-Johnson Syndrome Lawsuits
A condition is called toxic epidermal necrolysis (TEN) is a form of SJS but much more serious. TEN involves over 30% of the skin surface and extensive damage to the mucous membranes. If your condition was caused by a medication, you'll need to permanently avoid that drug and others closely related to it.
Causes Of SJS
Both SJS & TEN are typically due to adverse reactions to generic and branded medications including:
Dilantin®
Aloprim®
Zyloprim®
Depakote®
Levaquin®
Contact Our Attorneys Handling Stevens Johnson Syndrome Cases
If you would like to speak with our harmful medication injury lawyers please click here. They charge no fees of any sort unless they recover for you and your family.
With offices nation wide they serve the entire country including Delaware, Maryland, New Jersey, New York, Ohio, Massachusetts, California, Texas, Florida, South Carolina, North Carolina, Nevada, Washington, Washington D.C., Illinois & Puerto Rico among others.