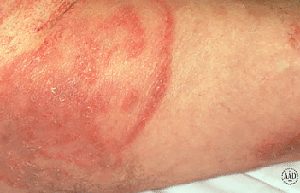 T- Cell Lymphoma, also spelled T Cell Lymphoma, is one of the many subtypes of Non-Hodgkin's Lymphoma (NHL). It impacts the T-Lymphocytes which are part of the immune system. T-cells, which are the same as T-lymphocytes, develop from stem cells in bone marrow and fight infections, cancers, etc. While T-Cell Lymphoma is rare and accounts for less than 15% of all NHL diagnosis's in the United States it is still a serious and life threatening cancer. Contact our team of cancer injury lawyers if you have been diagnosed with T-Cell Lymphoma caused by Roundup weedkiller exposure.
Sub-Types Of T Cell Lymphoma
Numerous sub-types of T-Cell Lymphoma exist. They are:
T-Lymphoblastic Lymphoma (or T-Cell Lymphoblastic Leukemia
Peripheral T-Cell Lymphomas
Cutaneous T-Cell Lymphoma
Adult T-Cell Leukemia
Angioimmunoblastic T-Cell Lymphoma
Extranodal Natural Killer T-Cell Lymphoma
Enteropathy-Associated Intestinal T-Cell Lymphoma (EATL)
No matter what type of blood cancer, leukemia or lymphoma you have you may be entitled to benefits and financial compensation for your medical issues, medical bills, lost wages, damages, economic losses, pain and suffering. The cause of your cancer and whether or not it was properly diagnosed in a timely manner will dictate whether or not you have a legitimate injury, mass tort, cancer misdiagnosis or medical malpractice claim.
T-Lymphocyte Lymphoma Misdiagnosis
As with any cancer, especially a rare form, misdiagnosing the cancer is common. The NHL sub-type Cutaneous T Lymphocyte Lymphoma (CTLL or CTCL) is frequently misdiagnosed as ailments such as Eczema and or Psoriasis. This is especially true in the early stages of CTCL. Rarity is no excuse for a misdiagnosis. A thorough medical history and awareness of risk factors such as age, race, body fat levels, having autoimmune disorders, being exposed to chemicals such as glyphosate or radiation should help guide your physician or oncologist to an accurate and timely diagnosis.
Contact Our Injury Attorneys Handling T-Cell Lymphoma Lawsuits
Let our nationwide team of medical misdiagnosis attorneys handling T Cell Lymphoma lawsuits review your claim free of charge. They charge no fees unless they recover benefits and financial compensation for you and your family.
No matter what state you were injured in our team of Pittsburgh Pennsylvania personal injury lawyers can help as they serve all 50 states, Puerto Rico and Washington D.C. including: Alabama, Alaska, Arkansas, California, Colorado, Connecticut, Delaware, Florida, Georgia, Hawaii, Idaho, Illinois, Indiana, Iowa, Kansas, Kentucky, Louisiana, Maine, Maryland, Massachusetts, Michigan, Minnesota, Mississippi, Missouri, Montana, Nebraska, Nevada, New Hampshire, New Jersey, New Mexico, New York, North Carolina, North Dakota, Ohio, Oklahoma, Oregon, Pennsylvania, Rhode Island, South Carolina, South Dakota, Tennessee, Texas, Utah, Vermont, Virginia, Washington, Washington D.C., West Virginia, Wisconsin and Wyoming.