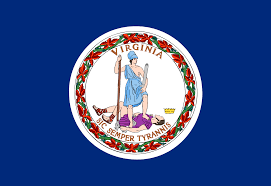 Have you, or a loved one, been the victim of treatment center abuse in the state of Virginia? Or perhaps you, your child, spouse or parent have been the victim assault, sexual assault, personal injury or wrongful death in a Virginia nursing home, assisted living, rehab or detox facility? It is important that you know you absolutely have rights that need to be protected. The best way to protect those rights, and ensure you obtain the maximum amount of benefits and compensation is to consult with an experienced personal injury attorney handling Virginia treatment center abuse and injury cases. If you or a loved one have been the victim of treatment center abuse anywhere in the United States please contact our network of Virginia treatment center abuse lawyers. They are skilled Virginia trial attorneys with ample experience handling all types of premises liability and personal injury claims occurring in treatment centers such as detoxes, halfway houses, sober living homes and rehabilitation facilities. They offer free consultations for personal injury victims and will do their absolute best to get you the full compensation you are entitled to for your injuries.
Our team of network Virginia drug detoxification injury lawyers handle cases all over the entire country including all states such as Alabama, Arizona, California, Florida, Illinois, Minnesota, New York, Pennsylvania, Texas and Washington.
Treatment Center Abuse Laws In VA
It is not uncommon in our society today for someone, either an adult, adolescent or juvenile, to need inpatient treatment or rehabilitation of some sort. This can be for issues related to drug and alcohol addiction or criminal offenses. These places are meant to be safe and offer time for reflection, emotional and personal growth. They can also often times leave the patient susceptible to abuse in many forms such as sexual, emotional, verbal or physical. This abuse can be administered by staff, visitors and other residents.
Types Of Treatment Centers Where Injuries Occur
There are a variety of different types of treatment centers where one can experience abuse or neglect. Some examples are substance abuse treatment centers, inpatient mental health centers, behavioral health centers, sober living homes, boot camps, nursing homes, assisted living homes and post operation rehabilitation centers.
Types Of Treatment Center Abuse
Abuse, harassment or neglect can manifest itself in a variety of ways. Some common forms are verbal abuse, unreasonable surveillance, starvation, forced exercise, assault, sexual assault, child abuse or molestation, unnecessary sedation or restraint and refusal to allow visitation/isolation.
These occurrences are may times isolated incidents. They can also be signs of a larger problem within the treatment center. Regardless, they will not be tolerated. Each and every patient has the right to treatment, safety and bodily integrity while in the care of these centers. Consulting with a skilled Alexandria, Virginia Rehab center abuse lawyer can help you determine who is responsible for your injuries. Frequently more than one party is ultimately responsible for the injuries you or your loved one sustained.
How Your Virginia Detox Injury Case May Resolve
Each of our Virginia injury attorneys are skilled trial attorneys who have the knowledge and resources to get you the full amount of compensation and benefits for your injuries. If a settlement that benefits you and your family cannot be obtained our Virginia Beach, VA treatment center abuse attorneys are ready to elevate your case to the litigation phase if that is what is needed to get you the benefits you deserve.
Contact Our Virginia Treatment Center Abuse Lawyers
Treatment center owners, their employees, their management, their parent corporations and third party vendors have an obligation to maintain a safe environment for their patients. If someone is injured on their property they should be held responsible. Our Richmond, Virginia treatment center abuse lawyers routinely and effectively handle all types of premises liability accident cases including treatment center abuse cases. If you have been injured either physically, sexually or emotionally while in the care of a treatment center or rehab facility contact one of our Roanoke, VA treatment center abuse lawyers. You can also visit our personal injury video channel or @yourinjuryattorneys to begin your free case eval. No fee promise.
No matter what state you were injured in our team of Arlington, VA treatment center injury lawyers can help as they serve all 50 states, Puerto Rico and Washington D.C. including: Alabama, Alaska, Arkansas, California, Colorado, Connecticut, Delaware, Florida,Georgia, Hawaii, Idaho, Illinois, Indiana, Iowa, Kansas, Kentucky, Louisiana, Maine, Maryland, Massachusetts, Michigan, Minnesota, Mississippi, Missouri, Montana, Nebraska, Nevada, New Hampshire, New Jersey, New Mexico, New York, North Carolina, North Dakota, Ohio, Oklahoma, Oregon, Pennsylvania, Rhode Island, South Carolina, South Dakota, Tennessee, Texas, Utah, Vermont, Virginia, Washington, Washington D.C., West Virginia, Wyoming and Wisconsin.