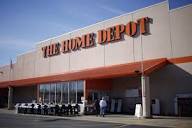 Being the victim of an injury at a Home Depot anywhere in Wisconsin may entitle you to benefits and financial compensation. There are 27 Home Depot stores in Wisconsin with many being in and around densely populated areas such as Milwaukee, Madison, Green Bay and Racine. According to Wisconsin premises liability law you may be eligible for benefits and financial compensation for your injuries, pain, suffering, lost wages and medical bills. In addition, according to Wisconsin workers' compensation laws you may be entitled to workers' comp benefits such as lost wage benefits, medical care and applicable disability benefits if hurt while working at a Home Depot store or distribution center. Speaking with our Wisconsin Home Depot injury attorneys is a smart move.
Injuries In Home Depot Lawsuits
There are 2 main groups of people who get injured at Home Depot stores: shoppers and employees. To a large extent both can suffer the same type of injuries but each have different grounds for a lawsuit or workers' comp claim. Also, each may be entitled to vastly different benefits and forms of compensation for their injuries.
Home Depot shoppers who are injured, perhaps by merchandise falling from a rack onto their head, may be entitled to medical care, lost wage compensation and pain and suffering compensation.
Home Depot employees that suffer a work injury such as a workplace slip and fall, a lifting injury or are injured while driving w Home Depot tractor trailer, are unable to be awarded pain and suffering compensation unless there is a third party liability component. They are able to receive relevant disability benefits, lost wage compensation and medical care. Our team of Milwaukee, Wisconsin Home Depot injury attorneys will thoroughly review your claim and determine any and all benefits and forms of compensation you are entitled to.
Contact Our Wisconsin Home Depot Injury Attorneys
Please reach out to our Madison, Wisconsin Home Depot accident lawyers today for a free consultation. They charge no fee unless they recover for you.
They dutifully protect the injured, including injured Wisconsin workers, in all of Wisconsin including Green Bay, Delafield, Bellevue, Hudson, Grand Chute, Milwaukee, Franklin, Kohler, West Bend, Lake Geneva, North Shore, Janesville, Grafton, Wisconsin Dells, Appleton, Eau Claire, La Crosse and Kenosha, WI.